Lately it's been pretty much impossible to go shopping anywhere with Giada.
She's at that stage where she wants nothing to do with any kind of restraint...
Wanting to touch and pick up every single item on any shelf that it's at her eye level...
And most importantly, refusing to stay next to me.
No amount of coercing or bribing with crackers or candy can get her to stay still for more than 30 seconds.
One of her most favorite things to do is play hide-and-go-seek around the store.
Yesterday was no different.
One of my frequently visited stores was having a big sale, so while my friend and I were checking out the racks, Giada kept on running around like the wild child she is.
I always had my eyes on her, and stopped what I was doing every ten second to go and get her.
After what seemed like the 100th time of bringing her next to me, I looked down not more than 5 seconds later... and she was gone.
Typing those words alone makes my heart stop allover again.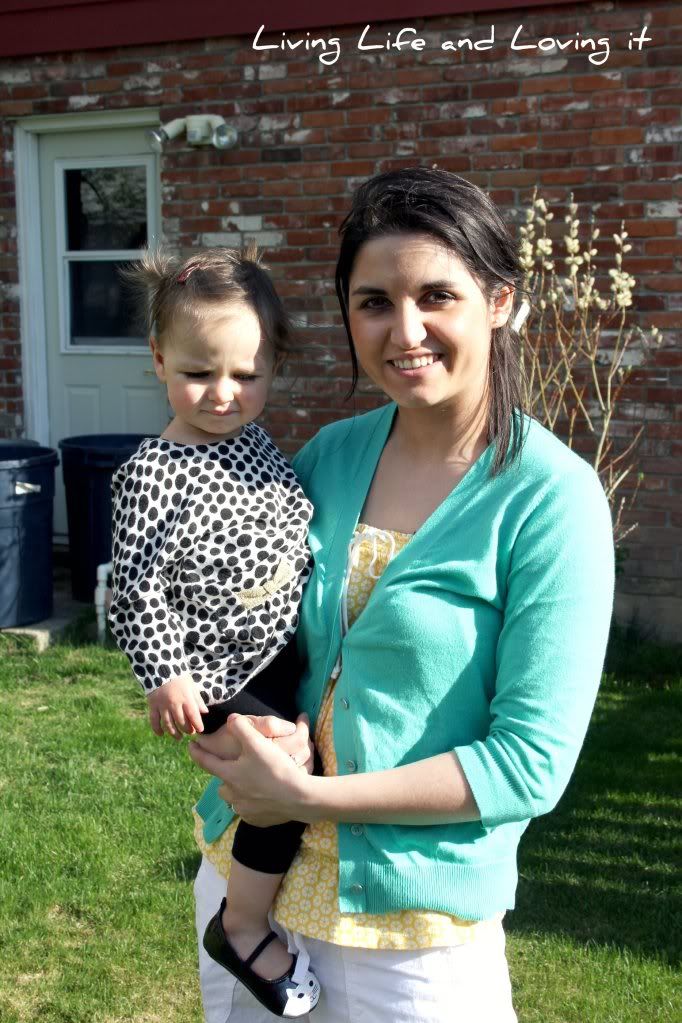 I turned around and looked towards the door. She was not there.
I looked in the other places that she has gone before. She was not there.
I started to sweat.
My heart was in my throat.
I called her name. She didn't answer.
I got on my knees and looked under all the racks. Her little feet were nowhere to be seen.
I was feeling nauseated at this point.
I was living my worst nightmare.
Just as I was about to have a total mental breakdown, I hear a lady and her daughter say
"Are you looking for a little girl? She's right here!"
And there she was.
Completely hidden in between the long summer dresses...
Her little kitty-cat toe shoes the only thing you would be able to notice...
Only 3 steps away form where I originally was.
As soon as I moved the dress to uncover her, she let out a huge toothless grin followed by her mischievous giggle.
It's like she was saying : "Momma! You found me again!"
Entirely unaware of the fact that I was seconds away from a heart attack, and that thanks to her I'll now die 5yrs sooner.
I'm sure I'm going to have nightmares for the next few weeks now.
The whole thing lasted about 1.5 minutes, but trust me when I tell you, it was the longest minute of my life.
The thought of losing her...
Of never seeing that face...
Hearing that sweet laughter...
It would kill me.
Plain and simple. It would.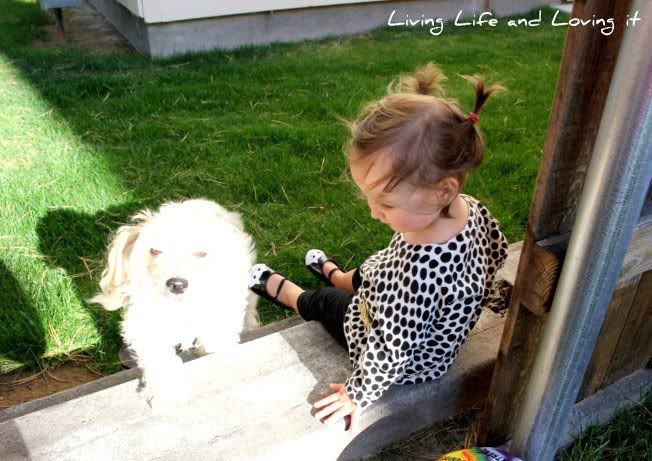 After squeezing and kissing her cheeks raw, we went home and had some of her favorite things.
Because she's my baby.
And I'm her momma.
And life is too precious not to enjoy every single moment.
PS: I'm also embracing the camera today over
heeah
.