And believe it or not it was quite intentional.
Sometimes a woman just needs some time to step away from all forms of social media and reflect on the important things in life.
Like God, herself, her messy household, potty training (more on that later), trying not to get herself (literarily) strangled by her patient, unshaved legs, and the work homework that she was supposed to do in December, that had been extended to March and that is still nowhere near done.
And on the top of my list?
I've been rearranging furniture.
I don't know if you've ever picked up on it, but I have never really had a whole post designated towards her room.
I've been decorating our house in little portions at a time, which pretty much means that no room is completely done.
It's been 1.5yrs since we've moved in this house, and my living room still does not have curtains.
Yes, that is sad. And yes, I am working on it.
And even though she's almost 15months old...
Giada's room is no exception.
But last week I added a couple of small touches to her room, and I thought that, even though it's not finished, I'll let you snoop a lil.
Let's not kid ourselves. I'm a snooper too, when it comes to other people's houses.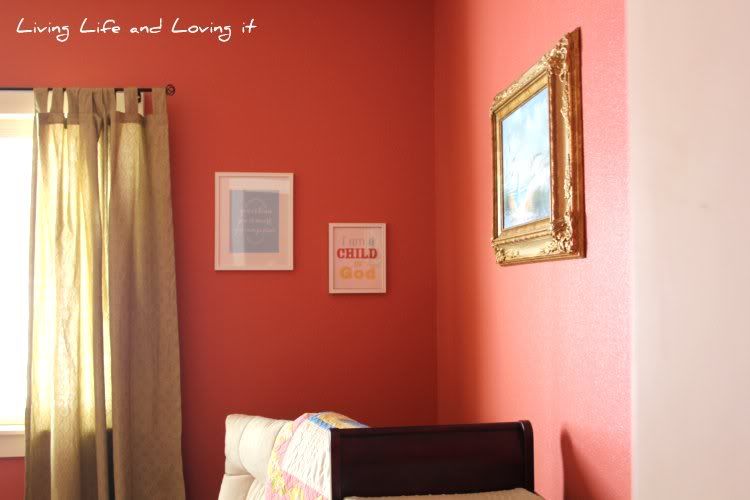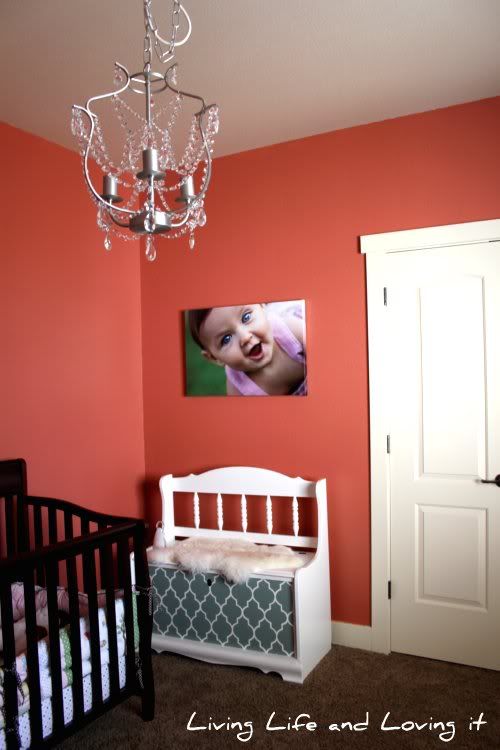 Stay tuned for more changes coming up... just don't hold your breath, 'cause it may be a while.