K
ind of an ironic topic. Talking about divorce in the month of love. But it's something that has been hunting me more recently. Everywhere I turn, TV, blog friends, family members, people everywhere are leaving their "for better or worse, till death do us part" promises to vanish in the wind. At the very least it's heart breaking.
Even though we may not realize it on our wedding day, more often than not, we want our wedding vows to be 'for better or worse' closely followed by '...as long as the odds are in my advantage.' We're a selfish bunch of creatures. And that my friends, is one of the main reasons marriages fail.
Because everything is peachy until it's not.
T
he mistake that we most often make in our marriages is that our commitment is to ourselves and not to God or our spouses. When you see your marriage as a sacred bond between you and your spouse, and you make a true and selfless commitment to serve one another, that's the time you achieve a real 'marital bliss.' Once you lose sight of your partner's needs and start concentrating on your own self-fulfillment, that's the starting point of a marriage falling apart.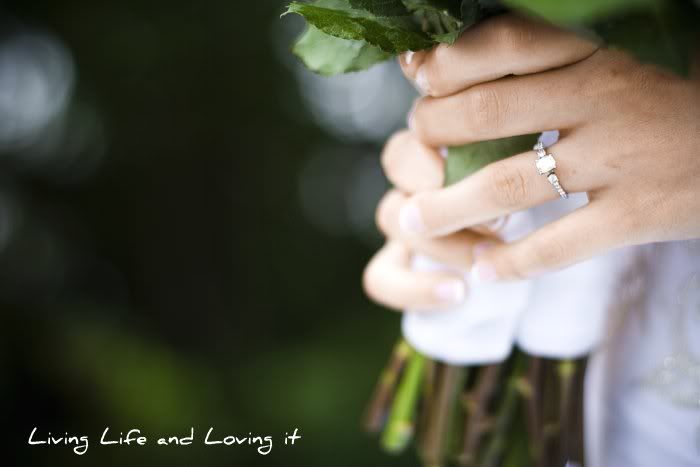 Am I saying that I have the answers to a happy and healthy marriage? No. Am I saying I have achieved the true 'marital bliss.' Not at all. We've been married for 4 and a half years. On the anniversary of our first year, as our feet were tickled by the sand of a warm Italian beach, I wanted a divorce. I was very convinced of it too. That's something I have never shared before over here. It was a totally selfish decision on my part, even though in my mind at the time it was very well based. Thank God that decision lasted less than 24 hours.
Fast-forward four years. Are we happy? Yes. Do we struggle like most people? Yes. Can I think of a better husband or daddy for my little girl? No. But it's because both our relationship and my understanding of what marriage is all about has come to new heights. I have come to know that I won't feel all hot and sweaty for him every single day of my life. That somedays I'll have to actually make the
choice
to love him despite his actions. Thankfully those days are very few. And I know that he feels the same way about me, because regardless of all appearances, I'm not always a peach to live with.
I can't say divorce is never the answer since I've seen and been part of the severe damage violence and abuse, be it physical or emotional, can cause. In that case, I would encourage anyone to get out. Not before serving him a hot pot of grits of course (where my "Madea's family reunion?" girls be at?). But today I'm not talking about that kind of an 'emergency exit', because let's face it, most divorces are not that extreme. Mostly when people look for a way out is because 'they have fallen out of love,' 'irreconcilable differences,' or that one's needs are not being met. Is it annoying, hard, and hurtful to live with someone who you have placed in the above mentioned categories? Most likely. But this comes full circle to the fact that marriage is not an everyday vacation. He's not going to be Prince Charming everyday of his life, and you're not a 24/7 hired Cinderella.
Marriage is more than just that eros, toe curling, headboard banging, fogging your car's windows (you get the point) kinda love. Marriage is work and commitment. Marriage is a two way street. Marriage is the choice to be by your spouse's side through thick and thin, thought the gates of hell and high waters, just like you promised to do that one day when you took your sweetheart's hand and swore in front of God and your family to never leave his or her side until the last breath leaves their body.
However, for that to happen you can't just rely on the eros type of love. You also need the philia love which makes you his best friend, and especially the agape love, which is the selfless kind, the glue to your marriage. A successful marriage understands and knows how to balance all three of those love languages.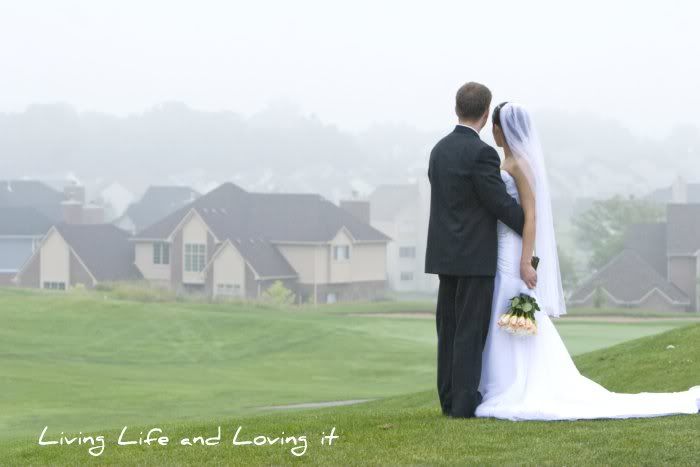 If you're a newlywed, someone who's been married for years, or someone who hasn't started that journey yet, this message applies to you all. Here are my two cents of advice. If you're single and haven't made this important decision, make sure that the one you chose is someone who you don't only see yourself spending the rest of your life with, but someone who from the very beginning is committed to God and the sanctity of marriage. Someone who never sees divorce as an option. If you're already married, regardless if you're struggling or not in your relationship, take the time and get to know your spouse because our needs and wants change everyday. Love deeply and selflessly. Forgive much. Put his or her needs before your own, and always place God at the center of your marriage. But most importantly never forget or stop fighting for the words in Mark 10.
"Therefore what God has joined together, men must never separate." Mark 10:9
Disclaimer: The message of this post is in no way meant to judge or look down upon those who are struggling in their marriage or going through a divorce. I also realize not everyone will agree with the content of this post, however those are my personal thoughts and feelings, and I only ask that you be respectful if you chose to disagree.