And it has to be documented because it occurs as often as you see an albino monkey.
But of course it wouldn't be a real date unless I had a little wardrobe malfunction 30 min before we left.
It wasn't so much a malfunction as it was that almost none of my pre-Giada dresses were willing to let me zip them over my back fat.
No matter how much I pleaded, bargained or sucked my fat in, this one particular little red dress I had set my mind on, would not budge.
So I settled for the next best thing.
A blue one, with plenty of room to let me eat.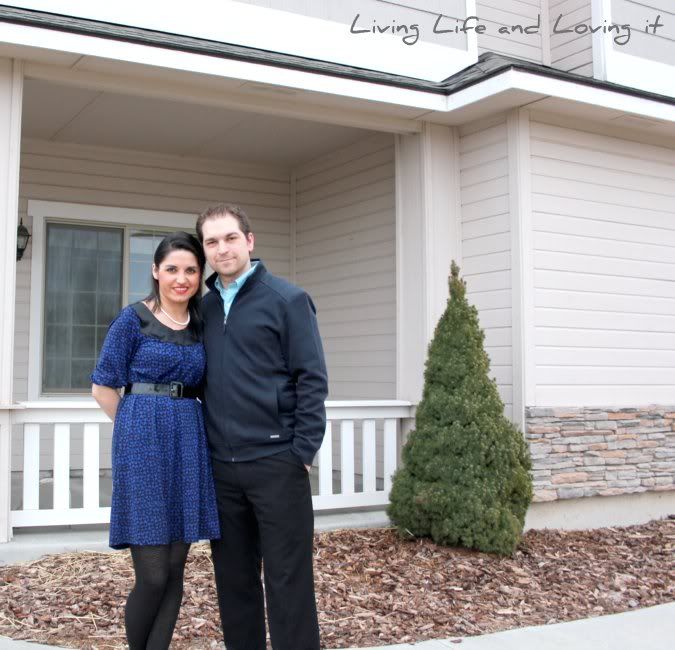 And oh.my.gosh! Did I ever eat!
I may or may not have loosened my belt or completely taken it off half way through the meal.
Bam! Just like that! Belly hanging out.
I'm not kidding when I say I looked anywhere between 3 and 5 months pregnant.
Thank God for dim lighting.
And the husband over here?
After a few minutes of seriously considering the 'slim' menu...
He went ahead and got himself a deep fried mac and cheese burger.
Which in case you didn't know, are also deep fried.
But the man enjoyed every single calorie.
'Cause then he went home and ran 2miles. He may have worked out about 2 fries.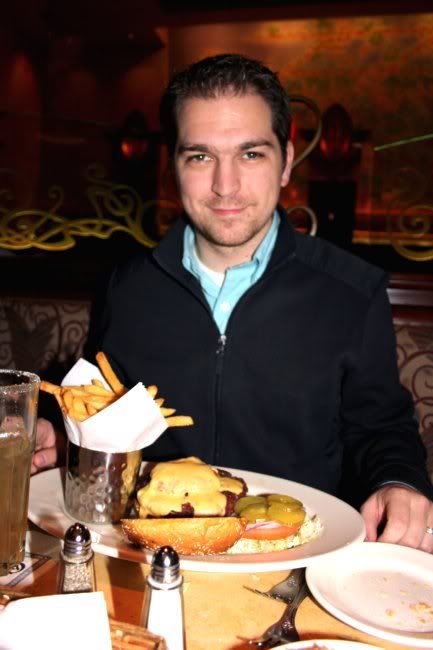 And of course I could not end the meal without getting some tiramisu cheesecake.
I think I hear angels sing with every bite.
But don't worry. I went home and did my 15min of P90X abdominal workout.
And I actually did it this time.
It's not like that one day last week when I was doing crunches and eating Oreos.
A much, much needed success.
Not having to share our meal with a hyperactive toddler also helped our case.
But as soon as I got home, I was missing the mess out of that child!
Because at the end of the day or a hot date, we're still parents.
I hope you guys had a beautiful Valentine's day with your loved ones or at the very least with some good chocolate.