I love smily little girls wearing big sunny hats.
L.O.V.E.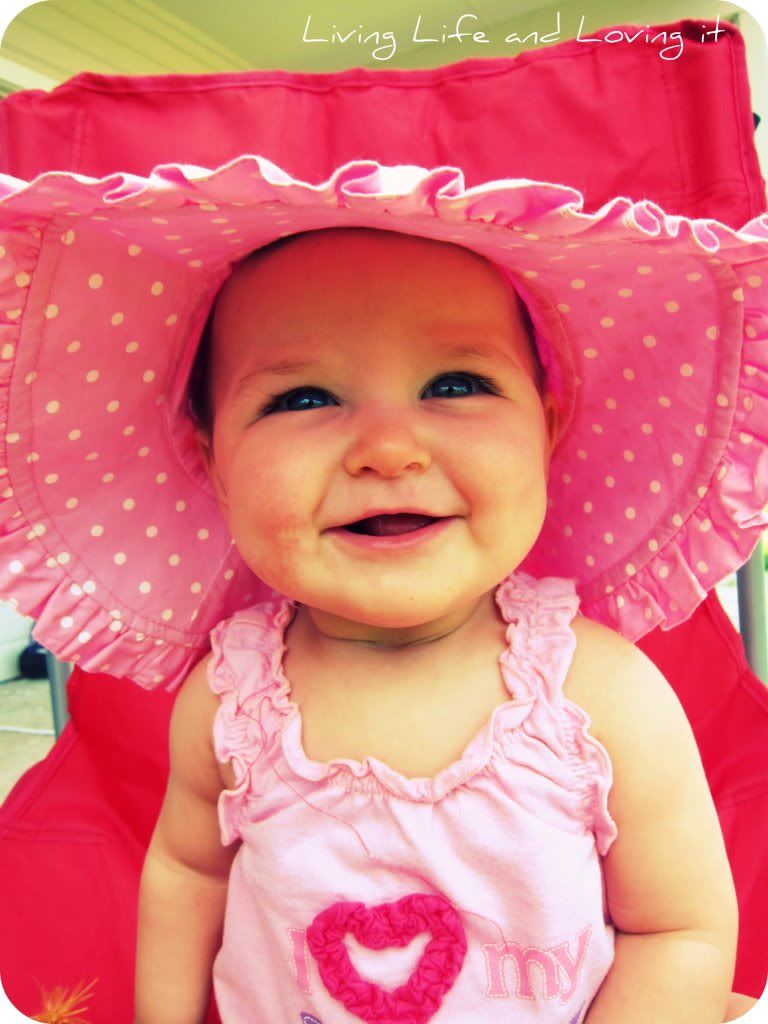 I love the fact that we got a pool.
Even more, I love my pool boy.
He's pretty sexy, and I may have fooled around with him a few times until my toes curled.
Mm..mmm good. (TMI?).
Before you start spreading rumors that I'm blogland's biggest harlot, you should know I'm married to him.
I also love seeing the smile on my girl's face when she is around water.
It's contagious, really.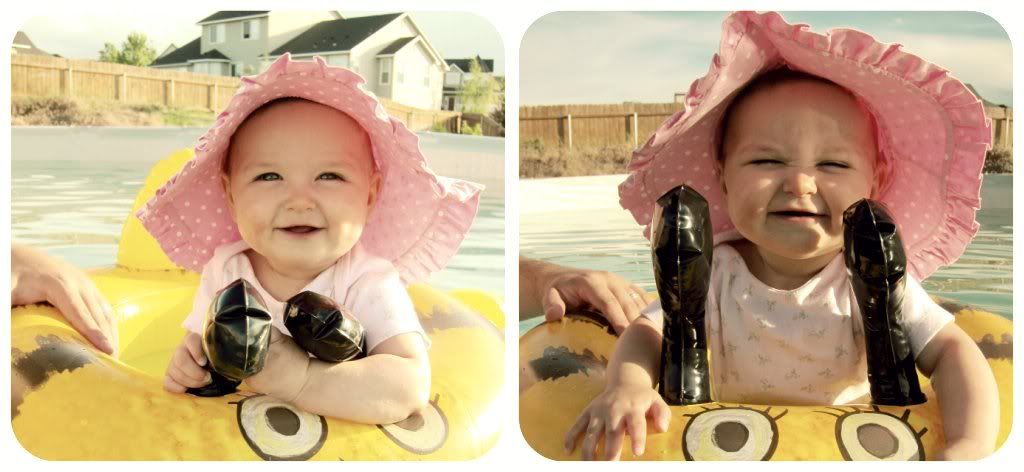 FroYo and I have a serious love affair.
I cheat on my thighs at least once a week.
It's toe curling good.
Not 'fooling around with the pool boy good' but pretty fire trucking close.
I love little baby toes and the protective, loving hands of her daddy.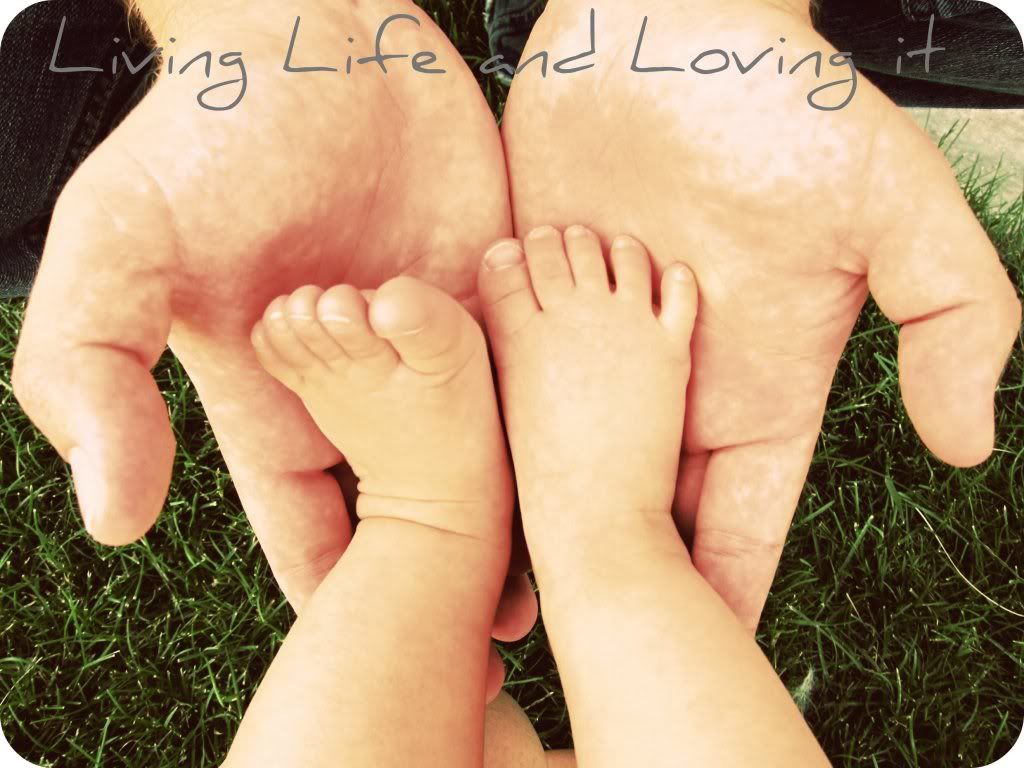 I love the love those two share, and the way my heart jumps out of my chest with excitement each time I witness it.
And I love that God has blessed me enough to live it.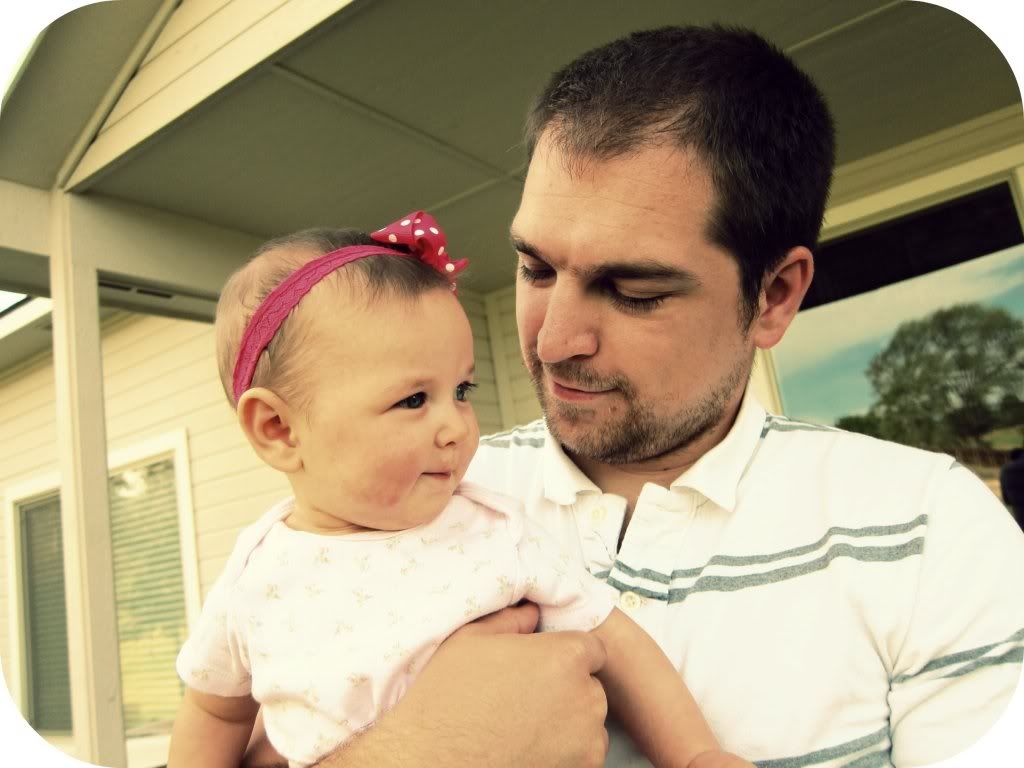 I hope you're able to count your loves today.
Happy Wednesday!
PS: linking up with
Jamie
to share these loves. Looking forward to reading yours.