In case you missed the first part of Giada's Winter Wonderland party, go
here.
We had to do the winter photo-booth fiasco.
Our guests had fun with it too. I promise.
Rudolf here didn't get the memo that she was not supposed to chew on her nose...
Yer... on the stick holding her nose.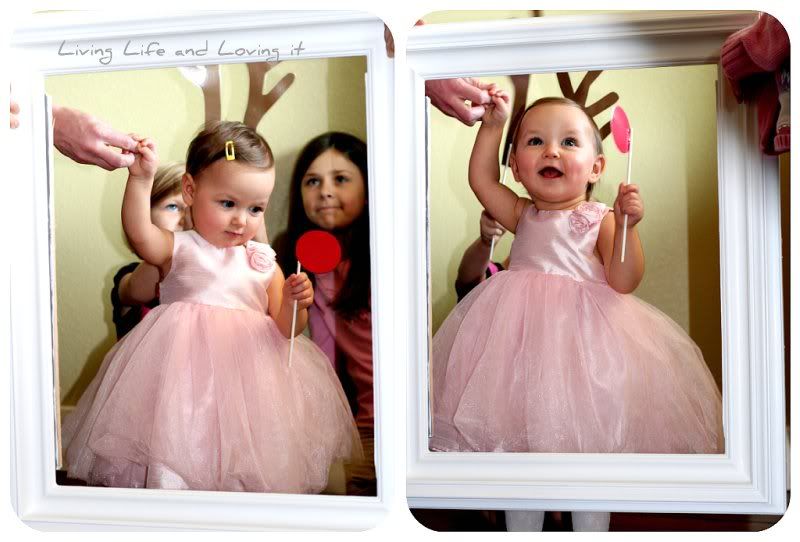 Do you see what she's doing here friends?
She is blowing her candle!
Yes, we've been practicing for at least a good month now.
We're very persevering people, you know.
And she did it! Twice. With no results... But still, I'm beyond proud of her!
I thought it was only appropriate since it was actually my birthday.
Sure, I was missing a few candles, but who's counting?