The day I've been waiting for this entire year has come and gone.
This last Sunday, on the very day of my birth, we celebrated Giada's first big birthday.
For an entire year I had a pink-lemonade theme in mind...
And then, just so happens that about a month ago I completely changed my mind...
And embraced the fact that my daughter was born in December.
So I went with a Hot Chocolate/ Winter Wonderland theme.
I've been working for a couple of weeks on this.
But it was all worth it in the end.
I don't even care that she won't remember any of it.
I'll remember it. And she had a great time now.
And I know she'll look at pictures of it later and love it.
I won't lie though. There was a lot of work involved.
Good news? All of it was easy. Just very time consuming.
But that's the only way this party could come to life when you're on a budget.
I made most things, from all the blackboard signs, the happy birthday banner, the 200 picture banner, the paper pompoms and most of the food.
Also, I have to thank God for a few elves who came to my rescue...
They are known as pinterest, my friend Kristine who helped me cook, my handy husband, and my SIL who rocks at desert decorating.
The Hot Coco bar included four different types of coco, marshmallows, Hazelnut and Mint pirouettes that were dipped in white chocolate and crushed candy cane.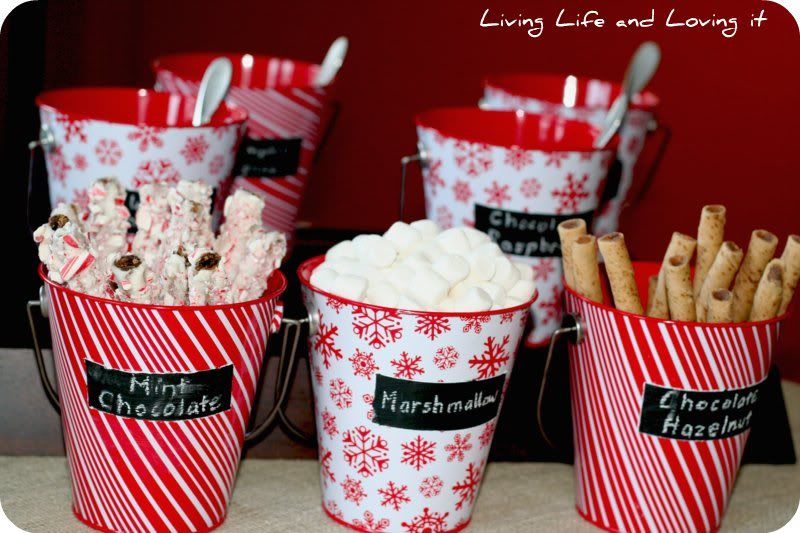 Another issue with having a baby in the winter time?
All your guests are stuck inside.
We had twenty something people in our house, and nowhere near enough 'table space' for all of them.
So going with mini appetizers sounded like a great idea.
Especially for making kids friendly foods.
A lot less messy as far as cleaning foods out of your carpet category goes.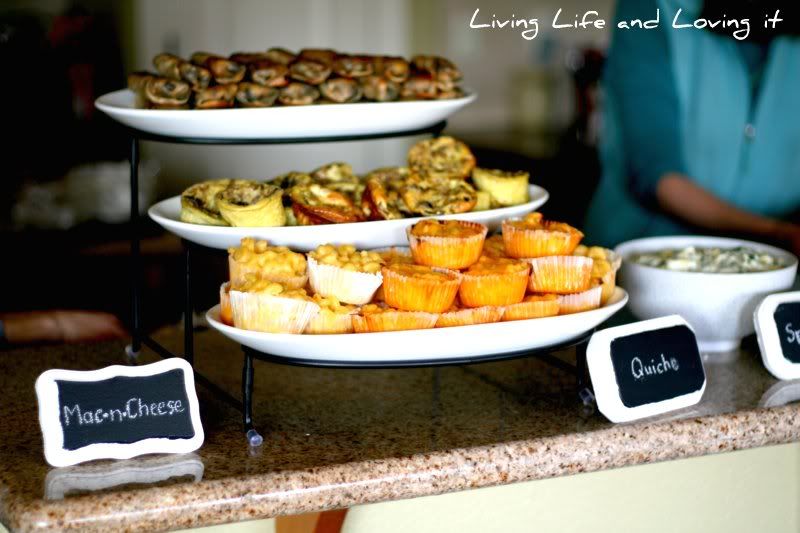 PS: Please don't use any of the pictures without my permission yo. It's highly frowned upon.