I think the things that one can learn in one short year are unbelievable.
Last year I was wobbling around, thinking about how in a few short weeks I'll get to meet my little baby girl...
Worrying about having to push a small child out of my much, much smaller hoo-ha...
(Which I did, and I still have a hard time believing it even after the fact.
Because the math on that just ain't right, ya know?)
Worrying about bringing her into an unfinished house with no carpet or flooring...
Like she would have given a dirty diaper about that.
But that passed. And then she came.
And then I had a whole different class of things to worry about.
Will she eat? Why doesn't she eat? Will she sleep? Why won't she sleep?
Ok, she's sleeping too long.
But that passed. And then I had a whole other class of things to worry about.
Because that's how life is.
And if you let it, the worry will eat you from inside out and never look back twice.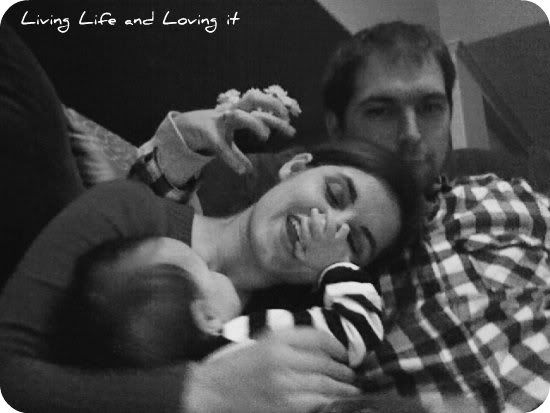 However I've learned so much about myself.
Did you know that I can be a patient person?
'Cause I didn't. But I am. And that's thanks to my daughter.
Because when someone has a tantrum and hits you in the mouth with their head to the point that you feel your front teeth may fall out, and you don't do the same thing back?
That's called being patient.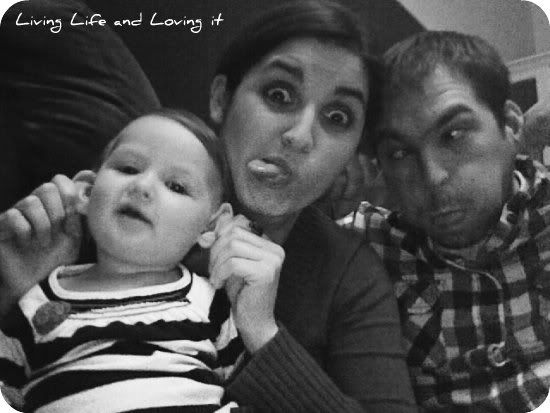 I also didn't know that my brain would be able to function as well as it does with only a few hours of sleep a night.
Or that half of my brain would be expelled from my whispering eye during Giada's birth.
Or maybe pregnancy turns it into jello.
Either way, it's useless.
Or that I would much rather stay home with my girl than work.
Or that I would have to be ok with going on dates once every few months and wait to exchange spit with my husband at a movie theater like some horny teenagers.
Or that a 17lbs little girl would bring so much joy into our lives...
And fit right into our small crazy family.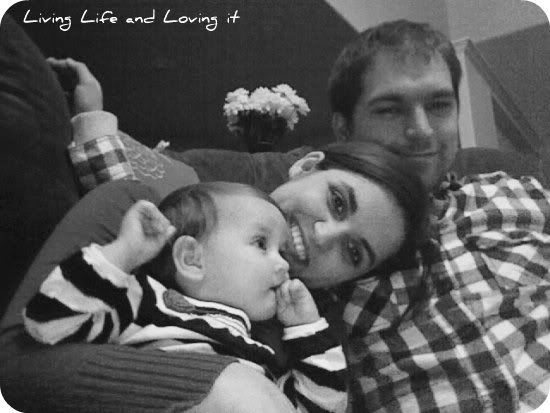 So today I chose not to let worry take over.
Today I chose to be thankful for what I have...
And for the small moments that make my heart complete.
Because life's too short to worry about the rest.