The whole entire week I had my fingers crossed that I wouldn't have to work on Thanksgiving.
By Wednesday night I was getting all kinds of anxious about the possibility of getting called off on Thursday.
And then the much awaited "You're on standby" phone call came the next morning, and my food celebration begun.
As soon as they called at 5:30am, I jumped out of bed and went to get groceries.
Well, I peed and brushed my teeth first, for those of you who want to be particular about it.
'Cause those two things are morning essentials, you know.
But still, I was out of the house before the early six am hours.
All for the sake of food.
I may need to have "Get in ma belly" tattooed on my ever growing hips.
But we'll cover that topic some other time.
So... the overall summery of the Thanksgiving 2011 story is that it was a pretty good one.
With lots of yummy food and only minimal drama.
And I gotta say, that the only good things that comes out of family not getting along is that you get to have Thanksgiving times two.
Which pretty much means twice as much food for me.
What can I say, I work with what I'm given.
Other than that we did the normal Thanksgiving-ish things.
We filled our bellies with yummy food.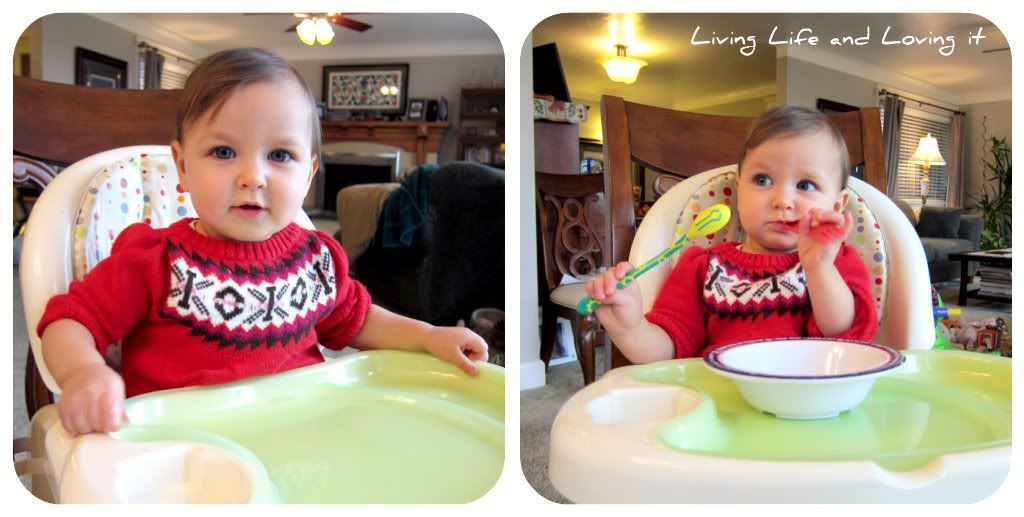 And some of us even walked it off.
That my friends, takes dedication.
Both for the toddler doing the walking...
And for the mother who is tying to prevent the toddler from walking into the walls.
We smiled for the camera...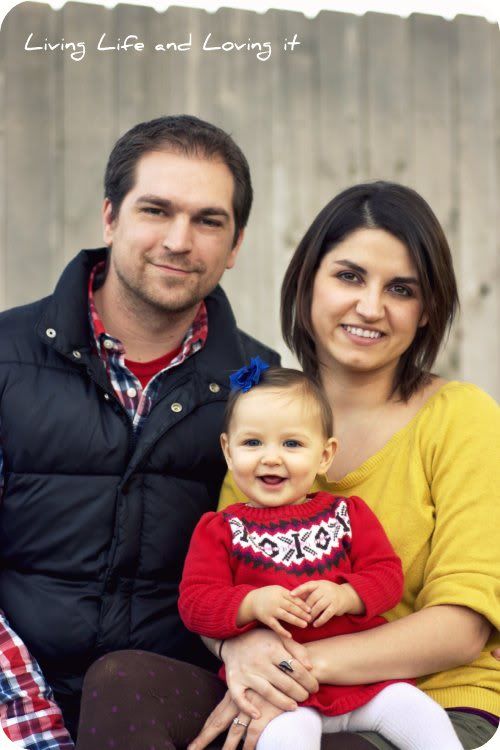 Had a great old time hearing laughs and giggles from a very excited little girl...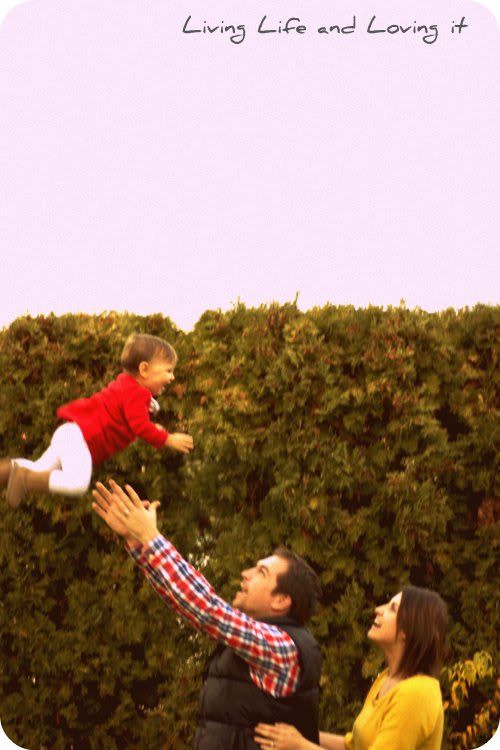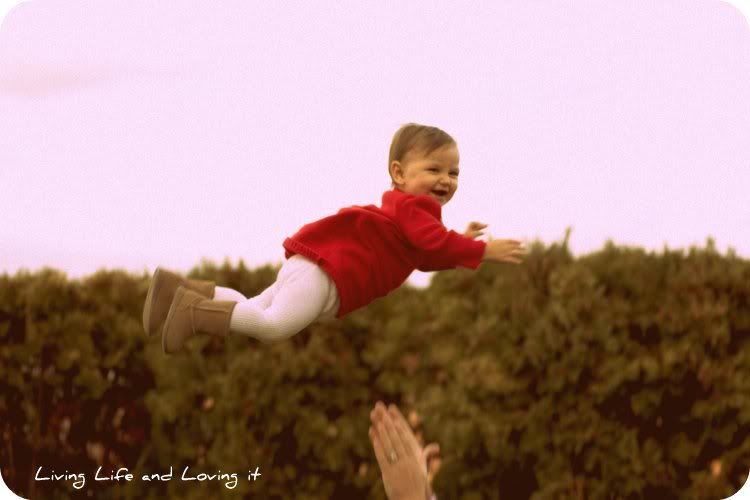 But most importantly we were thankful for this year's newest addition to all this Thanksgiving fun.