There's something about fall that makes me feel like everything is going to be right in the world.
At least the beginning of it, when the weather is still nice.
You know, before all the rain makes my backyard look like I could raise alligators in that mud swamp...
And also before the temps go so low, that spending 20 minutes outdoors feel like there is a very good chance I'll be peeing icicles next time.
But back to the good times...
For me, fall is the beginning of holiday, heart warming, family bonding, memory making time.
This fall we started it out right by visiting a nearby orchard and picking some apples.
Delicious, organic, at times worm filled apples.
But it's about the memories and the good times, darn it.
And there were plenty of both being made, so it's all good.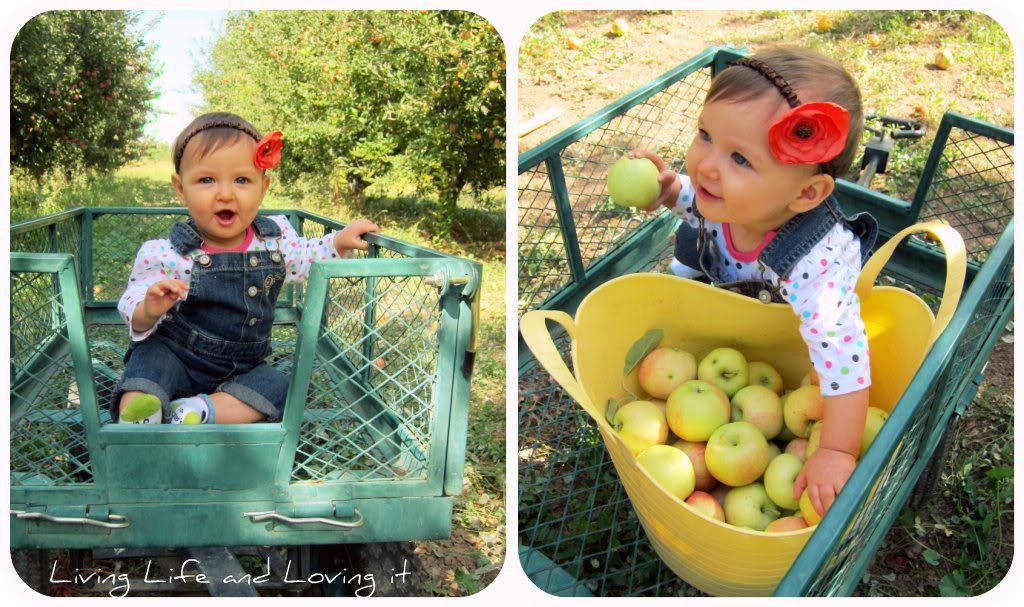 I want us to make plenty of those 'family time' memories.
I want Giada and her future siblings to have lots of good times to look back at once they are older and ready to leave my nest.
Because I'm well aware that this time we have with her will fly by...
So I can't take a day of it for granted.