For those of you who don't know this yet, I'm a dreamer... and a BIG one as a matter of fact. But sometimes that's all a girl has, and I make sure I make the best of my dreams.
For example, right now, I am dreaming that I could see the beautiful sunset in
this glorious city in Greece...
And as I try to balance my clumsy self (and praying really hard that I don't
fall and break my neck) in those sexy Dior pumps on the steep steps of one of world's
most ancient, historical, and beautiful places,
I am totally rocking this hot number by Jay Godfrey, and turning heads left and
right! "Sorry about your neck sprains fellas, but I'm taken!"

And since I borrowed it, I am also trying to hold on for dear life to this
$2,500 Valentino purse . My dreams can't even afford the darn thing! On a second thought... What the heck; my dream just got
herself a new purse! It totally completes my outfit and makes me look so much more chic.
I'll even go as far as say that it makes my olive, golden skin glow like it never has before, and THAT really is a dream, since I seem to be so darn ashy all the time!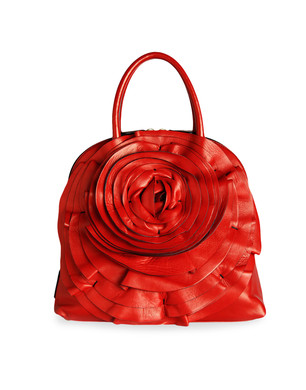 All the while, I am savoring this supper juicy and delicious shawarma, and I know that the garlic breath it's going to leave behind will be worth EVERY. SINGLE. BITE. Besides, I'm not kissing anyone tonight. This is MY time, where I get to explore and enjoy everything on my own. That's unless you guys want to come, and then we can all have a party!
Oh, and most of my dreams end in me eating some supper sinful but sooo very delicious tiramisu. Today, I'm having the cupcake version by Martha Stewart. And did I mention that they didn't add one ounce of "love" to my "handles"???
I know that some of those dreams are way beyond my wallet reach, but around here you dream big or you go home, and I ain't going no where! So thanks for dreaming with me!
Happy Dreaming!